Latest Update:
New shop not open yet as currently fitting out. Signage up.
Clock repairs ongoing. Please contact us for any inquiries.
Has Your Clock Stopped Or Your Barometer Failed To Indicate Correctly?
At Jillings we have been providing expert clock and barometer repairs and restoration for our clients for over 35 years.
We pride ourselves on the quality of our clock and barometer repair work. Whether your grandfather clock needs repairing or your barometer needs a complete overhaul, we will carry out the necessary work in our own workshops. We understand the value of your clock or barometer, whether it be financial or sentimental, and we maintain secure premises.
Clock & Barometer Repairs

Longcase (Grandfather) Clock Restoration
Established Over 35 Years

Professional And Reliable Service

Small, Family-Run Business

Local Onsite Visits can be arranged

Payment by Debit card, Bank transfer or cash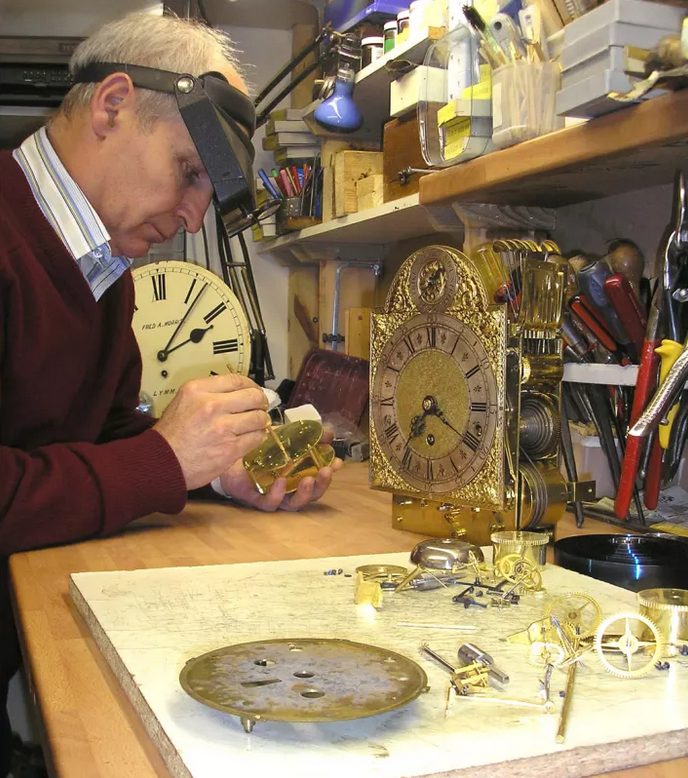 Some of our previous work